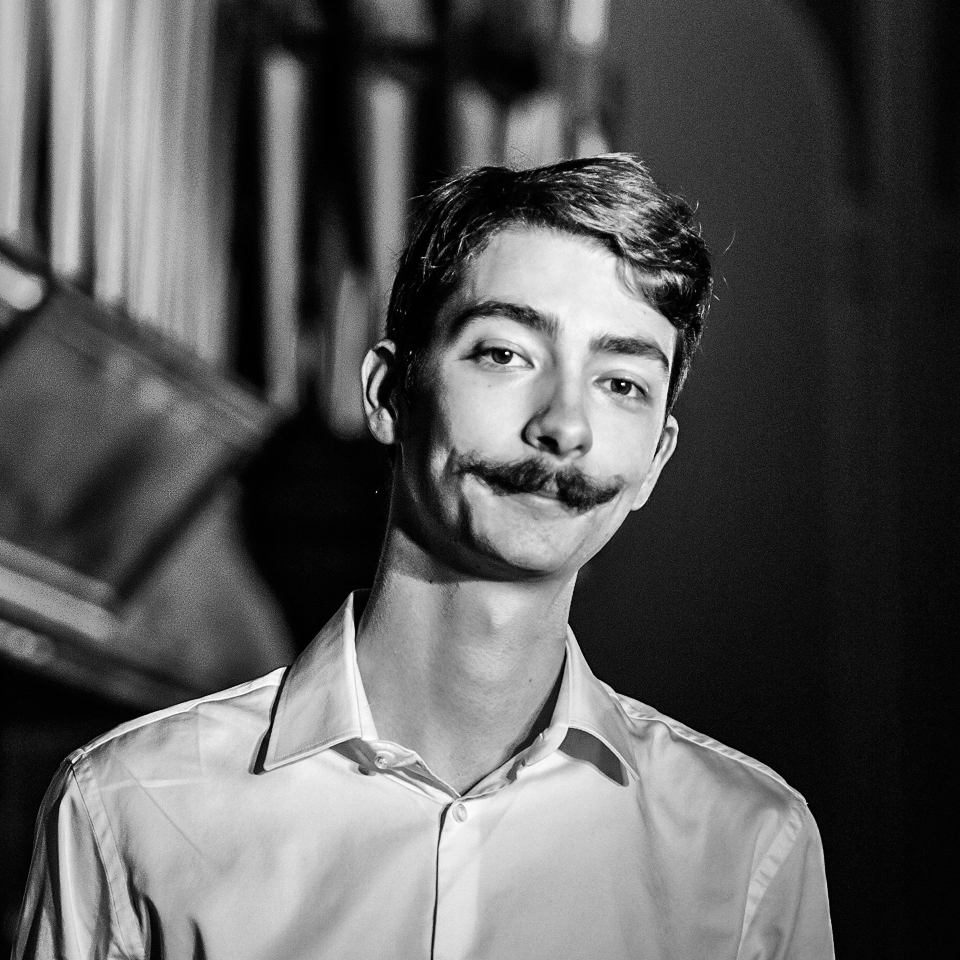 Grégoire Blanc started to play the theremin right from the age of 15 after learning about its existence during a science lesson in high school.  The very first contact with the instrument was a revelation after years of cello practise. Indeed, the process of picking notes in a free, "fretless" space is very similar.
With the valuable support from his cello teacher, he developped a strong musicianship on this unusual instrument, achieving rapid progress. A few music videos on YouTube quickly raised a wide interest. Inspired by talented thereminists such as Carolina Eyck and Lydia Kavina, who he met, he refined his technique and made significant progress.
In September 2019, following six years of intense scientific studies, Grégoire took a new turn to beat the frustration of too little time for music. Holding two Master's Degree, one from the leading French school of Arts et Métiers and another one in sciences applied to music offered at Sorbonne University by IRCAM – the prestigious French Research Institute created by Pierre Boulez in the late 70s, he decided to pursue a career in music.
Great opportunities are in sight with already some nice achievements. Among the recent ones: participation in music festivals (Uzerche Music Festival, Rivages Électroniques…), concerts abroad (Belgium, Kazakhstan, Quebec, …), and many other projects.
radio – tv interviews:
Online Media:
Printed press: